Translated from Dutch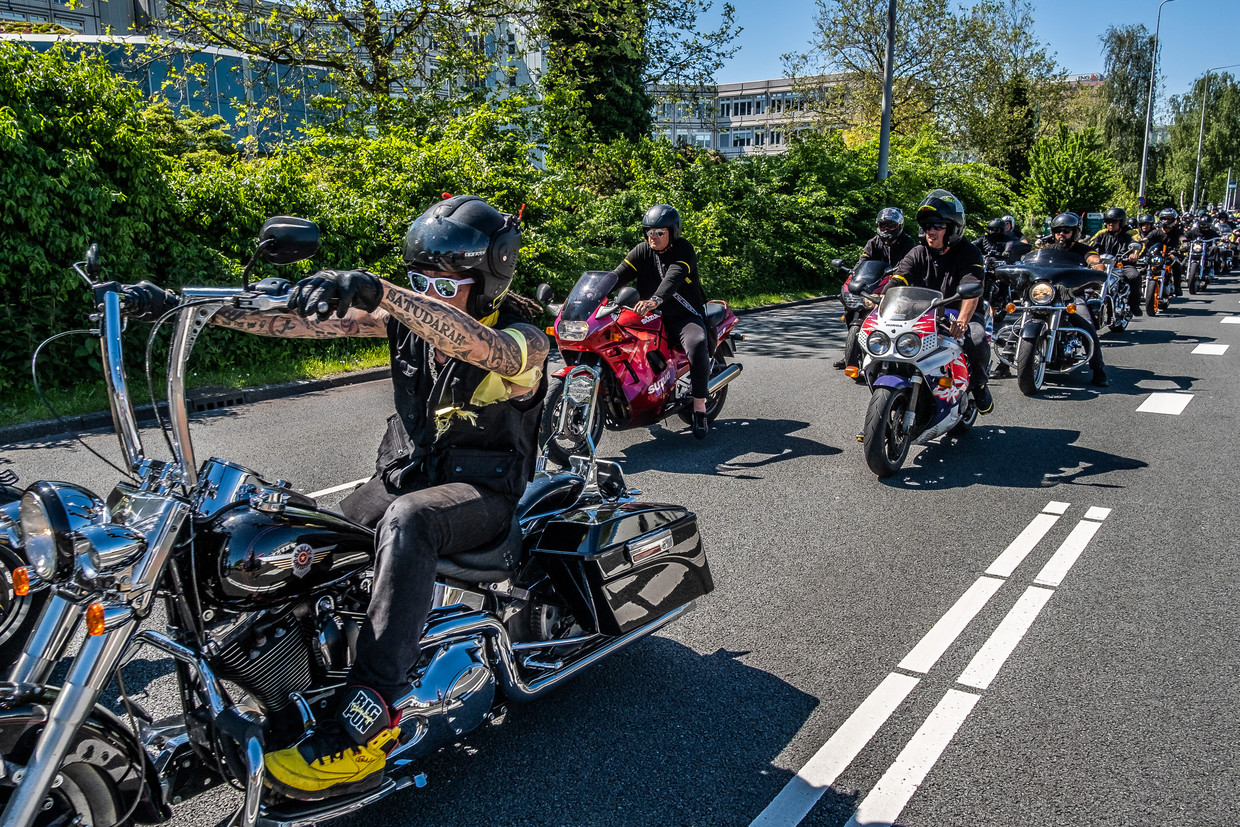 Hundreds of bikers said goodbye to Etou's Belserang on Tuesday, head of the banned motorcycle club Satudarah. Crime reporter Paul Vugts was there: 'It was a real display of power.'
Paul, what did you see on Tuesday?
"It was a very busy, long day. It started in the morning: a funeral procession with hearse, about fifty large, roaring engines and twenty extra long limousines left from Holendrechtstraat in South, where Belserang had grown up. Bikers and supporters gathered at various places along the route . I saw not only the top of Satudarah there, but also leaders of the Hells Angels, who are also banned."
The procession ended in the afternoon at Zorgvlied cemetery. There, an enormous guard of honor was formed by about seven hundred bikers, supporters and members of the hard core of Ajax, with fireworks and torches. Belserang was himself a prominent member of the hard core. They are intertwined with Satudarah."
Hooligan, motorcycle club leader, criminal. Who was Belserang anyway?
"He was a leading figure and founder of the Amsterdam branch of Satudarah. Later, Belserang was promoted to national leader. Years ago he hung out with Gwenette Martha, a big name in the underworld, who was liquidated in 2014. His younger brother Boneka was also liquidated years ago in a parking lot on the highway near Leiderdorp."
"Now I understood during the funeral that he was posthumously appointed 'kapikane'. That is one of the highest functions of the motorcycle club. Well, the club is still there in full size. That much is clear."
Wasn't Satudarah forbidden?
"That's right. They are also not allowed to manifest themselves as a club by the judge. But yes, that does not remove the connection between those men. On Tuesday it was also clear that many hundreds of men are still closely connected to Satudarah. They also had their own security service, which kept the peace and made agreements with the police. You could still see that tight structure, with men who hand out the marching orders, who are listened to very carefully."
"What you saw here was a forbidden Satudarah asserting itself: this was really a huge middle finger to the city. Busy roads around the funeral home in the Bijlmer, where the service was held, were closed all afternoon."
Should the police still act?
"Preliminary measures were taken: for example, there was a warning against wearing the colors , the club emblems. No fireworks were allowed. That's what happened, especially torches. But what are you going to do? If you intervene, there will be chaos with so many hooligans and bikers.'"
"I have hardly seen colors, only on Belserang's coffin and on a few helmets and in tattoos. However, almost everyone wore the colors of the motorcycle club: black and yellow. That is not prohibited."
"I have to say: there was a large police force on the move: riot police, detention units, flat caps – plus the Marechaussee. It was a show of force from both sides, deployed by Satudarah. The police showed that the streets do not belong to the motorcycle clubs."
Have there been moments like this in Amsterdam before?
"Yes, including the funeral of Heineken kidnapper Cor van Hout in 2003, who was pulled through Amsterdam in a horse-drawn carriage. This most resembles the funeral of criminal and Hells Angels aspiring Sam Klepper in 2000. I followed both those funerals as a reporter for Het Parool . But I see clear differences now compared to then."
"Now, for example, it concerns a number of closed streets. At Klepper, the police escorted a procession of Hells Angels over the A10, to its final resting place in Amsterdam-West. It caused a huge political uproar. The Angels left the agreed route, fired fireworks at the police headquarters and rang the bells of the Westertoren. That was a step more intense, in terms of middle finger to society."
What is such a funeral like for you as a crime reporter?
"For me, these are the interesting days, when you get to see something about the relationships within different environments. How do they get along? How do they relate to each other? I must say that my colleague Wouter Laumans and I have not been put in the way by the club. The atmosphere here was not necessarily grim. That has sometimes been different. At Klepper's funeral, for example, there were blows and a camera crew was attacked."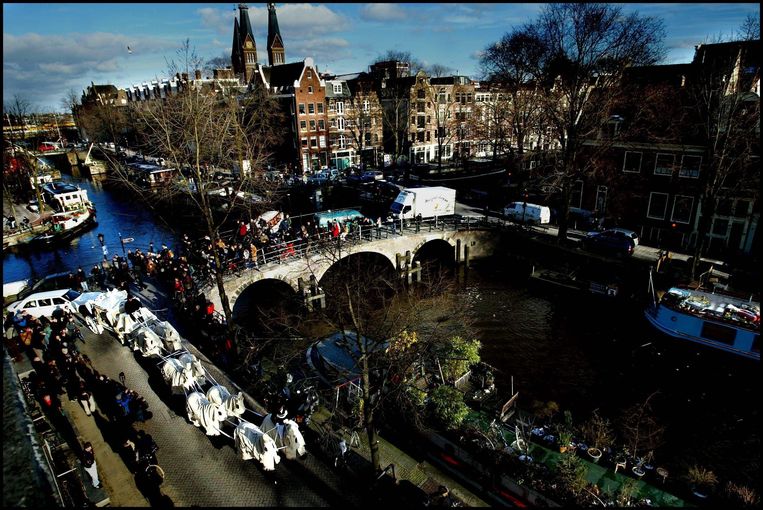 Location: Holland
Source: parool